From the Archives: Interview With JLA's Historian
The Junior League of Austin (JLA) is just 12 years away from celebrating its centennial. Since its founding in February 1934, JLA has welcomed many women and housed a variety of community-centered events and programs. 
One such program, the Hispanic Mother-Daughter Program (HMDP), started in 1992 with the goal of empowering young Latina women to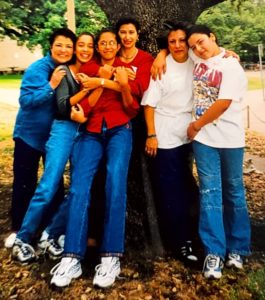 earn a college education. In 2008, after 16 years with JLA, the HMDP became its own, freestanding 501(c)(3) nonprofit organization, with a new name, "Con Mi MADRE," but its legacy still lives on at the League.
"It's pretty cool to look back and realize how much the League has done in the past," says Ana Willingham, 2021–22 Historian, who found thank you notes from HMDP participants describing how the program had changed their lives as she was digitizing documents in the JLA archives. Currently in her fifth year with the League, it is Willingham's role to organize JLA's 88-year history. This entails organizing the archives room, digitizing paper documents, and finding places to store old awards and pictures. 
---

"My favorite part of the Hispanic Mother-Daughter Program is that we get to communicate with other people, and they get to understand us more and learn new things about us."

—HMDP Participant

---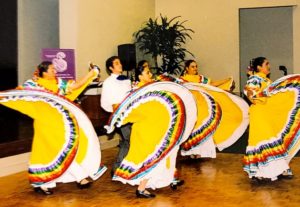 Prior to its current home at the JLA Community Impact Center (CIC), JLA was housed at 5416 Parkcrest, a retail center that also served as the League's headquarters for 35 years. Since the transition to the CIC, organizing the League's decades of history has been quite the undertaking, especially after the loss of beloved League staff member Doris Nanez, who passed away in 2019. "If you had any kind of question about anything [JLA-wise] she could answer it," says Willingham. "She was pretty amazing, you could look through filing cabinets to find things or you could just ask Doris." 
With old scrapbooks and handwritten notes dating back as far as the 1930s, it can be difficult to know where to store what and how. "It's crazy to think some of those documents will be 100 years old in the next few years," says Willingham, who has been tackling the challenge of preserving League documents by making digital copies with her phone. "We're so used to having things on Google Drive, but when it comes to finding older paper documents it can be more difficult." She is hopeful that a newly ordered overhead document scanner will make the process of digitizing documents and making them accessible for future historians much easier.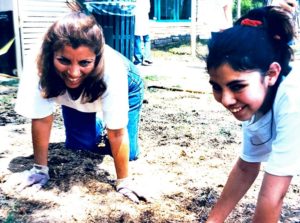 In the years since Con Mi MADRE has left the umbrella of the League, it has helped thousands of young Latina women achieve their goals of educational success. This is just one example of the League's long-standing history of community impact, a history that is being preserved by women like Willingham.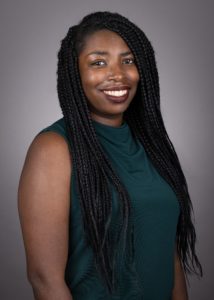 Bria Moore is currently in her third year of service with The Junior League of Austin. A University of Texas Longhorn, Bria has loved Austin since her first taste of Amy's Ice Cream 10 years ago. On her days off you can find her relaxing at home with her pets or soaking up the beauty and wonder of the city of Austin.