Spotlight on Vanessa Fuentes: Austin City Councilperson and JLA Member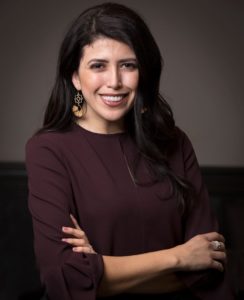 Sworn in just weeks ago, The Junior League of Austin (JLA) member Vanessa Fuentes, is one of the newest Austin City Council members. Vanessa was recently elected to serve District 2 in southeast Austin which represents neighborhoods near Montopolis and the airport.

Vanessa decided to run for City Council due to, "…the deep inequalities we have in Austin. Our neighbors who live east of I-35 have a life expectancy of 10 to 20 years less than those who live west of I-35. I fundamentally believe that your zip code shouldn't determine your life outcome or your level of access."

She also points to the lack of full-service hospitals east of I-35 and food deserts as other inequalities that pushed her to run for City Council.

Vanessa credits JLA's FIT – Food in Tummies program for first showing her what food insecurity and food access looks like in the district she now serves. Vanessa hopes that she can help the community build a resilient food system which "… includes bringing a grocery store to the Del Valle area, investing in programs that create community gardens, food markets, and encourage healthier lifestyles," she says. "I want to make the healthy choice, the easy choice."

Below Vanessa talks more about her JLA experience and the benefits to membership.

In what ways has your JLA experience helped you personally and professionally?

JLA proved pivotal in developing my leadership experience through various roles on committees and community placements, as well as with service as a committee chair. It also provided me with the opportunity to form connections and friendships with women from diverse backgrounds and experiences.

Many of my JLA friends were first to donate, to host meet and greet events, and to volunteer with my campaign. We are an organization committed to training women in service to our community, and I'm incredibly grateful for my JLA experience. I often recommend JLA to women who want to get involved, learn about community issues, and make a difference.

What is your favorite JLA memory?

This is a tough one! I've had so many great memories with JLA, from serving as a provisional team lead to leading the in-league special events committee.

If I had to pick one, I'd probably have to go with my time serving on the merchants committee for A Christmas Affair. That committee placement is intense in terms of volunteer hours needed and the responsibility of selecting merchants that guests will love, and ensuring that the merchants have a great experience. But what made it so great was the women on the committee and our awesome merchants co-chairs! The time spent with these incredible women, especially during freezing temperatures on the dock, are what makes it all worthwhile!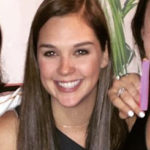 About the writer: Julie Hagen is going on her third year as a member of the Junior League of Austin. Julie does social media for a state agency and is looking forward to applying those skills as a League Lines writer. She was born and raised in Austin and is a third generation JLA member.