A Hassle Free Holiday Treat
And just like that we are in the thick of the holiday season! Nights have become filled with parties and gatherings that we somehow manage to fit in between meetings, practices, family time, and other everyday activities. Sometimes you get caught up in the hustle and bustle of life and forget that you promised to bring a little something to the party tomorrow (oops!). Luckily, this quick and easy recipe is sure to please a crowd!  I was able to whip it up in less than 30 minutes and break it up in the morning before heading out for the day.
Easy Toffee
    1 cup chopped pecans (or topping of choice)
    1 cup sugar
    ¾ cup (1 ½ sticks) butter
    ½ teaspoon salt
    2 teaspoons vanilla extract
    1 cup chocolate chips
Spread the pecans (or other topping) in a single layer on a lightly buttered baking sheet. Combine the sugar, butter, and salt in a saucepan on medium to high heat. Cook until blended and the mixture becomes the color of peanut butter, stirring with a whisk constantly.  Remove from heat and stir in vanilla. 
Drizzle the syrup over the pecans. Sprinkle with chocolate chips and briefly allow to soften.  Spread the chocolate evenly over the top using a spatula. Store in the fridge to cool for at least 1 hour. Break in to pieces for serving.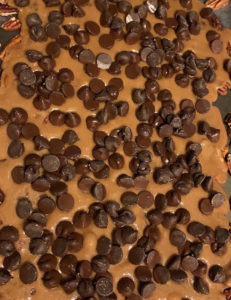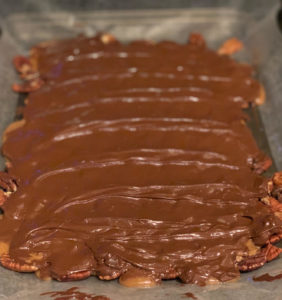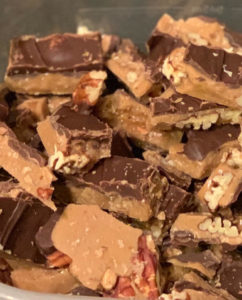 Pro Tip: After breaking the treat up into bite size pieces you are left with millions of tiny toffee bits. Toss them in a small storage container and save for later as an ice cream topping or to mix in with your favorite cookie dough. 
This recipe can be found on page 39 of "Austin Entertains", the official cookbook of The Junior League of Austin.  If you are interested in purchasing a cookbook for yourself or as a gift, you can do so here. (hyperlink to cookbook purchase page)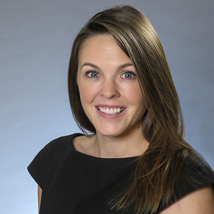 About the writer: Amanda Prater has been a member of the Junior League of Austin for 7 years and is the 2019-2020 LeagueLines Editor. In her free time she loves to cook and to travel the world exploring new places.