The Junior League of Austin would like to thank our donors for their generous support of our charitable work in the community. With every dollar raised for community programs, the League triples its impact when combined with the commitment of our trained volunteers.
Legacy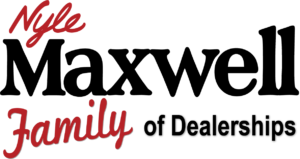 Benefactor


Champion
Grand

The Lola Wright Foundation
Patron

Rekha Roarty
Tribute

Amherst Foundation
ECG Foundation
Robert and Shirley Huston
Brooke and George Morgan
Carrie Semple
Lowe Foundation
Mary Nelson
Clare Stedman
Development

Robert Hamilton
Natalie Sheridan
Why Knot Now Foundation
MarineMax Sail and Ski
MFI Foundation
Dana Fisher
Nina Berento
Anna Hein
Savilino, LLC
Ron Bienvenu and Rachel Barton
Anna Thompson
Randy and Niki Reynolds
Enterprise Holdings Foundation
Leadership

Amelia Crank
Byron Schilling
Laura and Ben Bates
Clayton & Crume
Mary Dailey
Luke Marks
Movement Foundation
Nancy and Brannin Pridaux
Plush Home Fabric
The Impact Lending Fund of the National Christian Foundation – Austin
Jennifer L. Walden, MD, PLLC
Dr. Rachel Bailey, DC at Austin Hills Chiropractic
Realized Holdings
Tony Ruff
Vicki and Fred Wilkerson


Susan Whitfield –

Management Trust of




The Northern Trust Company
Click here to see a list of our prior supporters.
Click here to support us now.