Austin Entertains in 2021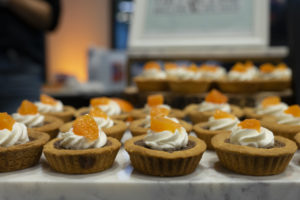 The culinary world is a male-dominated industry. Restaurant owners, chefs, winemakers, and brewers are all professions dominated by men. According to the U.S. Department of Labor, women make up only 20.8% of the workforce for chefs and head cooks as of 2018.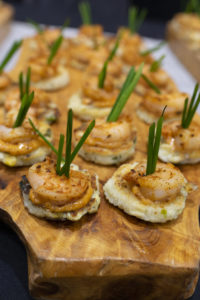 Five years ago, The Junior League of Austin created Austin Entertains, an event whose primary mission is to highlight, elevate, and support female chefs in Austin's rapidly growing culinary scene to reduce the inequality apparent in the culinary industry. This year, the Austin Entertains event will take place virtually on February 25, 2021.
Since 2016, Austin Entertains has brought together female chefs, mixologists, winemakers, brewers, and spirit purveyors from Austin's vibrant culinary scene. Guests of Austin Entertains sample food, drinks, and desserts from some of Austin's best restaurants and bars, as well as interact with the women who drive these amazing businesses. Previous participants include talented women from Olamaie, Holy Roller, Dai Due, Hillside Farmacy, Uchiko, Intero, ATX Cocina, and more.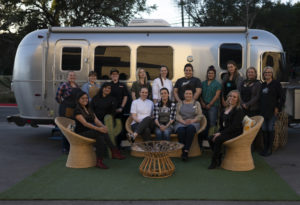 Beyond simply showcasing the phenomenal talents, the Austin Entertains platform expanded to include the Austin Entertains Fellowship, a grant awarded to  participating chefs or artisans to help them further their educational, business, or professional development. Last year's overall recipient, Krystal Craig, used her award to help grow her Italian based concept, Intero. 
As with most things in 2020, COVID-19 drastically impacted the food service industry, making the mission of Austin Entertains more critical now than ever before. Despite some noticeable recovery over summer months, the National Restaurant Association reports that most Americans plan to continue the trend of utilizing takeout and delivery for the foreseeable future. 
Austin Entertains is reimagined to directly support restaurant partners through the purchase of a culinary to-go experience alongside the virtual event held on February 25, 2021. Depending on the ticket package your purchase, Austin Entertains 2021 includes items such as:
An exclusive curated meal from one of our restaurant partners that features a five ingredient recipe adapted from our FIT – Food In Tummies program

Recipe cards to learn how to make the recipe at home 

Fabulous dessert and cocktail kits with virtual "how to" demonstrations

Performance by a surprise local musical guest and other local entertainment cameos

Silent auction and raffle.

Austin Entertains merchandise, including an exclusive bracelet from Ubuntu Life
If you would like to support female artisans and entrepreneurs this year, consider participating in Austin Entertains 2021. Both General Admission and VIP tickets are on sale now, and there is also the option to attend a portion of the event for free (registration required)!  To buy tickets or find out more info about all of the exciting activities, visit AustinEntertains.com.
Proceeds from the event support  The Junior League of Austin's signature programs like Coats for Kids, KICS – Kids In Cool Shoes, and FIT – Food in Tummies, all while assisting Austin's female culinary talents.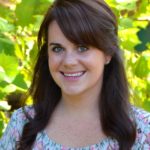 About the writer: Haley Behr has been a member of The Junior League of Austin since 2018. She teaches middle school at a local private school and remains busy chasing after her one-year-old daughter. She was born and raised in Austin, Texas.