Back in Action: Community Placements Post-Lockdown
The League Gets Back to Serving In-Person With our Community Partners
By: Nancy Funkhouser McTyre
While we may not have yet completely turned the page on Covid, we have indeed turned the page on the lockdowns and the more restrictive measures that many of us experienced in 2020. That's excellent news for the Junior League of Austin, our members, and our Community Partners, as we enter back into our community for in-person placements. We have the opportunity to work alongside one another and interact with the members of our community who are the ultimate beneficiaries of our League's work.
Austin Zoo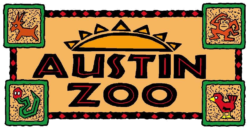 Indeed, many of the League's Community Partners rely on The Junior League of Austin members to operate their programs. For instance, the Austin Zoo relies on League volunteers to assist their three zookeepers and staff in the gift shop. The Austin Zoo assists animals in need through rescue, conservation, and education, and receives no funding from the city or state. Its partnership with our League, and the volunteer time of the ten members with placements there this year, enable the Austin Zoo to continue operating efficiently.
Mobile Loaves & Fishes

League members are also pivotal to Mobile Loaves & Fishes, our Community Partner organization whose mission is to empower communities into a lifestyle of service with the homeless. Given the last year, and especially the homelessness that our and many communities across the country are confronting, the mission of Mobile Loaves & Fishes is more relevant now than ever, and our five League members who have placements there this year have the opportunity to volunteer with Mobile Loaves & Fishes's food truck ministry, where volunteers prepare and deliver meals to men and women who are living on the streets, and also provide our homeless community members with the dignity that comes with a friendly, albeit masked, smile.
Central Texas Food Bank
Of course, in-person placements don't look like they used to in some ways. As we have adapted to covid and a "new normal" for the time being, so too have our Community Partners. The thirteen League members with placements at the Central Texas Food Bank this year prepare food donations for distribution and distribute food at mobile food pantries, a necessity for many in our community who rely on these provisions for their families, especially during this past year and currently. League members now distribute food while masked and deliver them to the lines of cars—sometimes hundreds—that form on distribution days at the Central Texas Food Bank.
Westcave Outdoor Discovery Center
Similarly, the Westcave Outdoor Discovery Center, where eight members are placed this year, has adapted to the reality of covid and now requires offerings by online reservation only. The Westcave Outdoor Discovery Center relies on its League volunteers to support its mission of inspiring people to develop a lifelong practice of enjoying and protecting nature. League members with placements at the Westcave Outdoor Discovery Center assist with the welcome desk, greeting visitors, answering questions, signing guests up for tours or trail access, and pointing out the various features of the visitor center.
Dress for Success Austin

So too has Dress for Success Austin pivoted to the reality of serving our community amidst a global pandemic. Dress for Success Austin empowers women to achieve economic independence by providing a network of support, professional attire, and development tools to help them thrive in work and in life.  While Dress for Success Austin's boutique and career center remain closed, the twenty nine League members with placements there this year will be able to volunteer in-person by handling donations and sorting clothes. And even though Dress for Success Austin is not currently taking any in-person appointments for the women they serve, they are offering virtual career and image consulting services that our League members are able to help with.
Austin Humane Society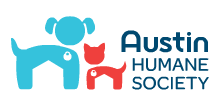 The benefits of being in-person again at our Community Partner placements are immeasurable. There's a certain synergy and sense of community we gain from working alongside one another at our amazing Community Partners. And for some placements, virtual work is just not the same. For example, League members get those warm fuzzies that only come from snuggling dogs and cats at our Community Partner, the Austin Humane Society. The Austin Humane Society reopened its doors to volunteers after locking down during part of 2020, which means that the twenty four League volunteers with placements there this year can see those adorable furry friends in person! Volunteers assist with direct animal care at the Austin Humane Society, the largest no-kill, non-profit pet and adoption center in Austin dedicated to saving Austin's homeless dogs and cats. Their mission is especially important given the number of dogs and cats that were displaced by the recent storms this past year (including our massive winter storm and the attendant snow dump of February 2021 that some have affectionately dubbed "SNOVID-21").
So, members of The Junior League of Austin, while times may still feel back to normal, we are at least now able to serve in-person at many of our Community Partners placements. Our Community Partners have adapted, and we with them, to create a new normal (at least for now) that enables us to once again gather, volunteer together, and support the League's Community Partners. Now, let's roll up our sleeves and get to work, ladies!