Christmas in July's Successful Debut
By Anna Morris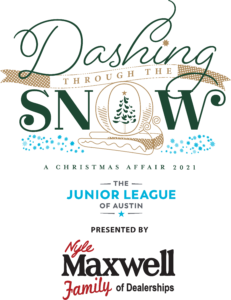 The COVID-19 pandemic made for a year of firsts for the Junior League of Austin (JLA). The success of the inaugural virtual market of A Christmas Affair (ACA) in November 2020 further proved that the innovation of JLA's members can keep our beloved traditions alive through challenging times – and create even more successful firsts.
"'Pivot' and 'Reimagine' were key words for 2020," said Anne Oitzinger, Merchant Virtual Team Lead for ACA 2021. "We took everything we learned from last year's market, and Christmas in July was born." The showcase, which took place from July 14-18, 2021, was held entirely online and served as a virtual storefront for 57 merchants ranging from local Austin artisans to a women-owned business in Zambia. Oitzinger said "the idea was to drive traffic to vendors' websites" and Christmas in July organizers curated a selection of each merchant's items to create a preview of their offerings. Interested shoppers were then sent directly to the merchant's website to purchase.
"Providing a virtual advertising platform for our merchants was important to us because search optimization makes it challenging [for small businesses] to get noticed online," said Oitzinger. She also said a large majority of the Christmas in July merchants are women-owned and many are local with a focus on handmade goods. "Last year was extremely difficult for these kinds of businesses," says Oitzinger. "Christmas in July was a really good way for merchants to get the ball rolling again and remind everyone: 'We're still here!'" 
In addition to directing shoppers to merchants' online stores, Christmas in July hosted a successful raffle and debuted this year's ACA merchandise and brand-new decorations lookbook. A Christmas Affair takes place every November and is JLA's largest fundraising event of the year. The funds raised cover the League's operational costs, 30 community projects, and the League's signature programs, including Coats for Kids, Food in Tummies, and Kids in Cool Shoes. Between the raffle, decoration and merchandise sales, and vendor booth fees, Christmas in July raised $64,084, almost triple the committee's goal of $22,500. 
ACA Chair 2021, Julia Null, said the showcase went so smoothly because of the collective efforts of the committee teams. "We could not have pulled it off," she said, "without the Art Design and Layout, Production and Design, Merchandise, Virtual Technology, and the Virtual and in-person Merchant Teams." Together, the teams created the decorations lookbook, launched the website, and curated the merchant showrooms. Null said she is particularly proud of the decorations lookbook. "It took so much time and effort to make the lookbook an opportunity for elevated decor shopping, and it was done exclusively by JLA members. I love the fact that we provided an opportunity for the shopping to feel 'high-end.'" Null said several items have already sold out, but the lookbook is expanding to add 40-50 new products in September. 
"I really can't pinpoint a downside [to Christmas in July]", said Null. "Our merchants had great feedback about the opportunity to be showcased, and many will participate in the November market, as well." Null said the creation of this event also provided new opportunities for the League as a training organization. "Part of the success of Christmas in July is the success of the training aspect. We own the website and can utilize it for similar events or future training for League members." 
Oitzinger was glad to see Christmas in July "become an extension of the family tradition that is A Christmas Affair," and hopes it draws shoppers back for the in-person market in November. In the meantime, she said that if you weren't able to shop the showcase, you can still peruse the vendor websites. If you decide to shop online with the Christmas in July vendors, Oitzinger has advice to increase the impact of your purchases: "Let the merchants know at checkout that you found them through Christmas in July. They will otherwise have no idea JLA sent them customers." Telling merchants how you found their businesses helps them plan ahead for next year, and helps the League maintain supportive small business relationships.
A Christmas Affair will be back to an in-person market at Palmer Events Center this year and Children's Events will be hosted at the Community Impact Center. The ACA Committee will keep a close eye on public health guidance to ensure safe and fun events. Null said the committee is planning "a very fun and viable environment for ACA." All in-person parties will be limited to about half the number of attendees compared to past years and all will have private shopping opportunities. "We are really trying to make sure people feel safe."
The market and events will take place November 17-21, 2021. Christmas in July ticket holders are able to purchase A Christmas Affair tickets through presale which began September 17. Ticket sales open to the public on September 27. For more information visit www.jlaustin.org/a-christmas-affair.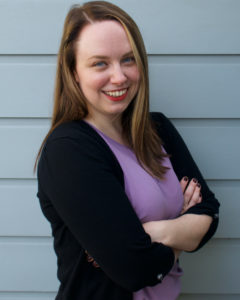 About the writer: Anna Morris has served with the Junior League of Austin for four years. Her love for the Austin community extends to her work for the City Auditor, where she contributes to improving City services for all residents. She enjoys singing with Chorus Austin's Chamber Ensemble, drinking coffee while starting a knitting project she will surely abandon, and snuggling her two rescue dogs.