Dress for Success: Empowering Women & Empowering Yourself
"Empowering women also helps empower yourself," says Bentley Harris, a member of The Junior League of Austin (JLA) who is wrapping up her second placement volunteering with Dress for Success Austin.
The Dress for Success mission is to empower women through providing resources to build the skills they need to gain financial independence. This is achieved through a consignment shop that offers business clothes and image consultants, job interview training, mentoring, and career consulting.
The Dress for Success Consignment Shop
Dress for Success volunteers help sort and arrange clothes in the consignment shop. The consignment shop also hosts volunteer image consultants who help clients pull together outfits that are appropriate for interviews and other events.
During COVID-19, the shop volunteers conducted their duties either online or socially distanced. Volunteers still worked in the shop to sort and arrange clothes in a socially distanced setting, and they would make deliveries of curated clothing to clients and conduct online image consulting via Zoom.
View this post on Instagram
Other Dress for Success Volunteer Opportunities
There are other impactful volunteer opportunities through Dress for Success beyond the consignment shop.
Harris loved her experience mentoring a client through the Dress for Success mentor program, "In order to achieve her personal career training goals, the client decided to put on a job fair for single mothers. I was able to help lead the client through this experience, but also reach a larger group through the event itself."
The mentor role at Dress for Success is varied and flexible to help meet the needs of each client, and each volunteer is provided an extensive online database to help get their jobs done.
Harris, a long-standing JLA member, says she is "really impressed with how flexible Dress for Success is in serving the needs of the community."
After Winter Storm Uri, Dress For Success made care packages specifically for the clients most affected. This kind of thoughtful and compassionate work is what makes a volunteer placement valuable.
Despite becoming a Sustainer next year, Harris intends to continue her relationship with Dress for Success because, as she puts it, "empowering women also helps empower yourself."
View this post on Instagram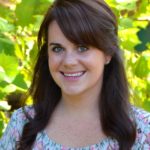 About the writer: Haley Behr has been a member of The Junior League of Austin since 2018. She teaches middle school at a local private school and remains busy chasing after her one-year-old daughter. She was born and raised in Austin, Texas.