Five Activities to Do With the Family This Spring
Spring is the perfect time to explore all the wonders that Austin has to offer. From outdoor adventures to cultural events, there's something for everyone to enjoy. I'm always on the lookout for fun and educational activities to do with my family. Here are five of my favorite activities to do during springtime in Austin:
Austin is a wonderful place to explore in the spring, with plenty of activities for families to enjoy. Whether you're a nature lover, a foodie, or a culture enthusiast, there's something for everyone in this vibrant city. So, go out there and enjoy all the wonders that Austin has to offer!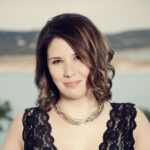 About the Writer: Wendy Kiddy is a fifth-year member of The Junior League of Austin. She has called Austin home for more than 2 decades. Her days are filled working within a Portfolio Management Office (PMO), managing data, and reporting to develop business strategies for project management. In her free time, she can be found in the gym, enjoying live music, or spending time with her husband and rescue dog.