5 Family Friendly Holiday Activities in Austin
While COVID-19 canceled or changed a lot of our normal celebrations in 2020, it cannot stop the holiday season! Here is a list of events happening in and around Austin this holiday season that are both family friendly and taking COVID-19 precautions.
1. Mozart's Light Show
November 11, 2020 – January 6, 2021
6:00 p.m. – 11:00 p.m.
The light show at Mozart's Coffee Roasters has been a family tradition in Austin for 10 years. Now, in its eleventh season, the light show will continue in a "COVID Cautious" format.
Showgoers need to reserve a table for four ($10.90) or six ($15.90) guests in advance. The reservation is for an hour-long light show that includes live music and an option to order hot chocolate, coffee, pretzels, and sweet treats for the table in advance.
All guests must wear a mask unless seated at their table. For more information, or to reserve a table, visit Mozart's Coffee Roasters.
2. The Trail of Lights (Drive Thru)
November 28, 2020 – January 3, 2021
5:45 p.m. – 9:00 p.m.
Arguably, the most important Austin holiday tradition is the Trail of Lights. I can remember walking the trail some years in freezing sleet as a child because this is a must-see event every year!
To avoid the crowds, this year's Trail of Lights will be a drive-thru event. If you must see the trail this year, you can pack up your vehicle and purchase a General Admission pass for $35 (+ taxes and fees). If you want to get in early, opt for the Dash Pass ($60 + taxes and fees), which includes an earlier entry time, a box of cookies and water bottle, an ATX Lights Savings Pass, and expedited entry even if you arrive late. Find more information on the Trail of Lights website.
3. COTA Peppermint (Drive Thru)
November 27, 2020 – January 3, 2021
6:00 p.m. – 10:30 p.m.
The Circuit of the Americas, which usually features F1 cars whizzing through at high speeds, will open up their roadway to another holiday light extravaganza this year. This drive-thru event features two characters, Pepper and Mint, as they try to deliver their letters to Santa! Dancing elves and other holiday characters will help usher guests through their adventure. Tickets are on sale on the Peppermint Parkway website starting at $35.
4. Wildflower – Luminations
November 27, 2020 – January 3, 2021
6:00 p.m. – 9:00 p.m.
If you are looking for a more low-key event, check out the luminaria-lit paths of the Lady Bird Johnson Wildflower center. Your $18 (adult) ticket will be for a specific date and time to space out crowds. The path will take you through the Texas Arboretum, lit-up forts from their Fortlandia installation, and a chance to get on the moon-ring swing. While you are there, you can enjoy a seasonal menu of take-along foods from their Wildflower Café. Find tickets and more information on the Wildflower Center website.
5. Sweet Eats Fruit Farm
November 17, 2020 – December 31, 2020
(Santa only on weekends)
9:00 a.m. – 6:00 p.m.
If you are looking for some quality Santa pictures, featuring real live reindeer, look no further!
Sweet Eats Fruit Farm, located in Georgetown, is hosting their Christmas Festival starting November 17th and through the month of December.
For $16 per person, you get access not only to Santa, but also a ton of activities for kids of all ages including a petting zoo, pony rides, a hay maze, and a giant slide attached to a tire mountain.
I took my 18-month old to the farm's Fall Festival, and it was one of the most fun mornings we have ever had.
Please note: out of this list, this is probably the least COVID-19-cautious event. The farm can get crowded, with lots of young children running around who aren't aware of proper social distancing. However, it is outside, masks are required, and the staff does make an effort to keep the crowds filtered into smaller groups through their attractions. Additionally, there is just so much space to spread out—we never felt trapped in a big group.
Pro tip: get there when they open to beat the crowds! Learn more about Sweet Eats Fruit Farm's Christmas Festival.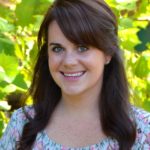 About the Writer: Haley Behr has been a member of the Junior League of Austin since 2018. She teaches middle school at a local private school and remains busy chasing after her one-year-old daughter. She was born and raised in Austin, Texas.