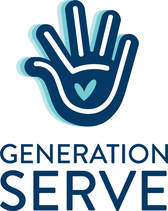 There's an organization in town helping the next generation of community members understand the importance of giving back. Marissa Vogel wanted to ensure her young daughters were community-focused. She says, "If [my] children were to grow into adults who cared about making a difference, they needed to learn a sense of responsibility for the world around them from a young age." When she was unable to find any opportunities where she could bring her elementary-aged daughters, she took action and created an organization where the entire family could volunteer. That organization is now known as Generation Serve.
The mission of Generation Serve is to engage children in volunteerism and empower them to make a difference in their communities. Led by Executive Director Nicole Sarkar, children volunteer alongside their families at organizations throughout the Greater-Austin region, including Austin Animal Center, Texas Kids Read, Thinkery, and Zilker Botanical Gardens. By offering opportunities to volunteer, Generation Serve encourages kids to "develop compassion, empathy and a desire to help."
The Junior League of Austin members have been volunteering at Generation Serve this year and have taken on projects that will impact the organization for years to come. Most recently, League member Kim Wenger was highlighted as a "Stellar Volunteer" for spearheading a technology project to streamline and support the organization's operations. Generation Serve is a community partner with The Junior League of Austin, and the Community Impact Center was the organization's temporary office before it moved into its new space in the North Loop neighborhood.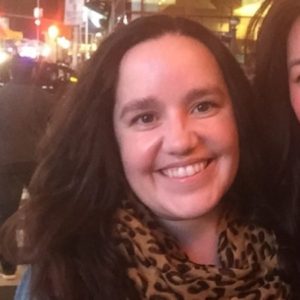 About the Writer: Denise Del Aguila is in her third year with the Junior League of Austin, transferring from the Junior League of Albuquerque in 2018. Her favorite volunteer opportunities are Coats for Kids and FIT. In her spare time she can be found hiking, cross-stitching and spending time with her rescue dog.