Give Them Pumpkin To Talk About
While the weather may not be all that convincing yet – we can assure you it is *that* time of year – Fall! Time to tuck away your swimsuit and prepare for colorful leaves, boots, and everything pumpkin (did you know Trader Joes has pumpkin cheesecake!?). Speaking of pumpkins – we can think of no better way to ring in the changing of the seasons than to venture out to a good old pumpkin patch. Austin has many patches to choose from, both in and around the city. Don't know where to go? We have done the hard work for you! Below are some of the all-time best patches in the area. So put on some plaid, grab a pumpkin spice latte, and get #selfie ready – whichever patch you choose, you are sure to have a gourd time!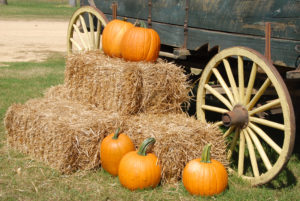 This farm has it all – enjoy hayrides, mazes, pumpkin painting, scarecrow stuffing and more at the Sweet Berry Farm in Marble Falls. The weekends boast even more events with face painting, horse rides and food! The Sweet Berry Farm Pumpkin Patch is open now through November 10th, 2019.  
Location: 1801 FM Road 1980 Marble Falls, Texas
The whole family can enjoy Barton Hill Farms. Dubbed the "Most Scenic Pumpkin Patch in Texas," Barton Hills offers fun activities like a jumping pillow for your kids to bounce on, a corn maze, pumpkin shopping at the patch and more. Barton Hill Farms is open on weekends now through November 3, 2019.
Location: 1115 FM Road 969 Bastrop, Texas
South Texas Maize is popular for – you guessed it – its huge maze features a new design every year. While admission is not free, in addition to its Texas-sized maze, entry gets you a hayride, entrance to the MatterCorn Slide Mountain, Twin Cow Train, Cowboy Ken's Kiddie Korral, Hay Bale Jump, Colin's Cluckers, the Whacky Whizzer and unlimited jumping on the two Corn Pop-Poppers! Families can also indulge in some of the best caramel popcorn, watch pig races, pick through their pumpkin patch and more. The South Texas Maize is open now through November 30, 2019. 
Location: 911 US Highway 90 East Hondo, Texas
Be sure to pack your camera on your way to the Anderson Terrace Pumpkin Patch as there will be plenty of photo taking opportunities! They also have $10 "Paint a Pumpkin" Wednesdays, and oh, did we mention furry friends are invited on weekdays too? The Anderson Mille Pumpkin Patch is open now through October 31, 2019. 
Location: 11505 Anderson Mill Road
The Tarrytown pumpkin patch has been around for more than 30 years, so it's safe to say they're pros at this whole pumpkin stuff. Spend a day at the patch to pick some of the best pumpkins in Texas before they're all gone. Added bonus? You can feel good about your purchase since the pumpkin patch is also an opportunity for students at TUMC to raise money that supports serving neighbors both near and far. This pumpkin patch is open now open through October 31, 2019.
Location: 2601 Exposition Blvd Austin, Texas.
OK – the name may be confusing since this farm is known for their beautiful Christmas trees in December, but before the winter holiday, this farm also provides some of the best pumpkins in the patch. Join the City of Elgin for their pumpkin festivities that include mazes, animals, train rides, hay rides and more. Catch some pumpkin fun now through October 31, 2019.  
Location: 120 Natures Way Elgin, Texas
The pumpkin patch at the Robinson Family Farm is a great place to spend the day making memories searching through their maze, taking a wagon ride around the pond, and of course, picking out the perfect pumpkin. The farm is open now through November 3, 2019. 
Location: 3780 White Owl Lane Temple, Texas
From a petting zoo to a jumping pad and pony rides, Sweet Eats Fruit Farm has it all – even a pumpkin slingshot! You don't want to miss out on this *sweet* experience. On special weekends, they even have a flashlight corn maze! The patch is open now through November 4, 2019.  
Location: 14400 East State Highway 29 Georgetown, Texas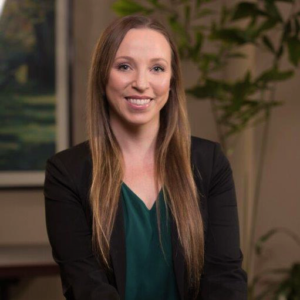 Laura Wolfe joined the Junior League of Austin last year after transferring from the Junior League of Fresno.  She is an attorney by trade and loves cooking Italian food.