Take A Hike in the Westcave Outdoor Discovery Center
A Junior League of Austin community spotlight.
A summer hike may not sound appealing in 100-degree weather but what if it got cooler as you hiked farther? That's the reality in the 76-acre Westcave Outdoor Discovery Center.
Only a 45-minute drive from downtown Austin, Westcave is located in the Hill Country, two miles past the Hamilton Pool swimming hole. Since 1976, the Westcave non-profit has been protecting and restoring this once popular but rapidly deteriorating area. Now restored to its former glory, and with a new mission to connect families and children to nature, Westcave welcomes the public to come take a hike.


The Grotto Trail is a short, mile-and-a-half, round-trip hike down into the canyon. This trail features picture opportunities at a fern-covered grotto and 40-foot waterfall as well as a seven- to ten-degree temperature drop inside an ancient cave. Each hike is guided by a knowledgeable volunteer or employee who can tell you about the history of the preserve, and the amazing geology behind the caves and diverse ecosystem.
Westcave is also home to the Golden-Cheeked Warbler, an endangered species of bird found in the Hill Country. The property's unique landscape has created the ideal habitat for these migrating birds each spring. With a new bird blind and ADA accessible trail, the Uplands is great hike option for kids looking for a shorter, flatter trail with that classic prairie feel. This unguided hike can be taken before or after your descent to the grotto—the main attraction at Westcave.
Ready to plan your hike? Look out for The Junior League of Austin's member volunteers helping to check you in at the Welcome Center and maybe even guiding your hike! Guided tours into the canyon on The Grotto trail cost 15 dollars per person and are offered four times a day on Saturday and Sunday. The Uplands trail is included in the price of the guided hike. New guidelines are now in place during the ongoing pandemic to ensure the safety and health of visitors. Make your reservations online now!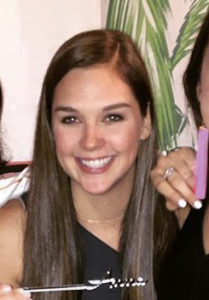 About the writer: Julie Hagen is going on her third year as a member of the Junior League of Austin. Julie does social media for a state agency and is looking forward to applying those skills as a League Lines writer. She was born and raised in Austin and is a third generation JLA member.