JLA Members, It's Time to Hit the Polls!
This year, America celebrates the 100th anniversary of the passage of the 19th Amendment giving women the right to vote. As we approach November 3, what should every Junior League of Austin (JLA) member—and every Austinite for that matter—be prepared for? Not only are President Donald Trump and former Vice President Joe Biden vying for the role of Commander in Chief, but many important down ballot races also need your voice. Will you be celebrating by exercising your hard-fought right to vote?
Check Your Precinct Number Before You Vote
If you're new to the Austin area, or maybe even just new to your neighborhood, make sure to check your precinct number (available online for Travis County residents or on your voter registration card) before you head to the polls.
Whether you live in Travis, Williamson, or Hays County, your community is divided into precincts. If you have moved within Austin since the last election, your precinct number may have changed. Casting your ballot within your proper precinct ensures your vote counts in the area where you actually live, thus giving you a say in who represents you at the most local level.
When to Vote in the November 2020 Election
Early Voting in Travis, Williamson and Hays Counties
October 5 was the last day to register to vote in the 2020 election, and early voting begins October 13 and ends October 30.
For Travis and Williamson Counties, you can early vote at most locations between 7 a.m. and 7 p.m. on Monday through Saturday or with more limited hours varying by county on Sundays.
In Hays County, early voting hours are:
October 13 – October 25: Monday to Friday, 10 a.m. to 7 p.m.; Saturday, 7 a.m. to 7 p.m.; Sunday, 1 to 6 p.m.
October 26 – October 30: Monday to Friday, 7 a.m. to 7 p.m.
Whether you live in Travis, Williamson, or Hays County, you can find an early voting location near you with some locations even serviced by public transportation.
Election Day in Travis, Williamson and Hays Counties
On Election Day, things may look a little different. Not only may the polls be busier, but some of the locations open for early voting may have been consolidated. If you plan to cast your vote on November 3, visit your county website ahead of time to make sure you're heading to the right place.
Be Prepared Before You Vote
Bring Your ID
Before arriving at the polls, it's important to make sure you have some form of valid ID with you. The Texas Secretary of State's website provides a comprehensive description of what forms of ID you might bring. If you have a driver's license or a passport, you should be good to go.
If you don't currently have one of the seven forms of ID accepted at the polls, the Secretary of State's site says you may be able to qualify for a "Reasonable Impediment Declaration" by bringing a current utility bill, government check or one of the other four supporting forms of identification listed as acceptable.
Research the Ballot
It's also a good idea to check out your candidates and issues ahead of time. We all (should) know who is running for president by now, but do you know who is on the ballot to be your next state representative?
To find out more about down ballot races, the Secretary of State's website also provides a search tool where you can find a list of candidates running for election in your area.
Don't forget this year, straight ticket voting will no longer be an option, incentivizing voters even more to know who and what they're casting their ballot for at the polls.
If you're anything like me, you'll probably run your own search on each candidate—checking out their campaign websites, media interviews, policy platforms and any record of the issues they've supported in the past. You may even learn the candidate most deserving of your vote belongs to the opposite party!
I believe the best government is formed by people from all communities working together to solve issues across the board, so whether you're a Republican or Democrat or somewhere in between, let's honor the women who earned us the 19th Amendment and head to the polls this fall.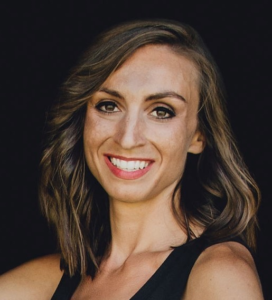 About the Author: Jillian Bliss is excited to serve her community as an Active member of The Junior League of Austin. She works full time as an attorney for the State of Texas, and she is a competitive equestrian who owns four horses—Ollie, Dare, Vic and Donnie!