Keeping the Tradition Alive: the First Virtual A Christmas Affair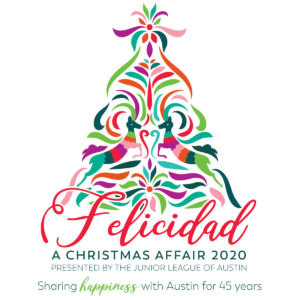 For many members of The Junior League of Austin (JLA), A Christmas Affair (ACA) is a family tradition. So when COVID-19 threatened large gatherings and in-person events this year, 2020 ACA Chair Keri Bellacosa Walling was determined to keep the tradition alive.
"The show had to go on," Walling said. "A Christmas Affair funds JLA's signature programs and 30-plus projects and covers operational costs of the League. In this crisis year, more than ever, Austin needed ACA."
Walling has attended ACA events hosted by both the Austin and San Antonio Leagues since long before she became active in JLA. Her hometown of San Antonio inspired this year's theme—Felicidad—which means "happiness" in Spanish.
Walling and her 85 ACA committee members began planning for a traditional, in-person event as early as October 2018, but shifted to plan for multiple event scenarios in March 2020 when the medical and social effects of the pandemic began to prove real.
On June 1, 2020, the JLA Board of Directors voted to proceed with an online version of A Christmas Affair, a historic decision making JLA the first chapter in the country to move to a virtual holiday market.
The League's First Virtual A Christmas Affair
A Christmas Affair 2020: Felicidad featured 150 merchants, some returning following former years and some brand new.
As for ACA's beloved events, "we researched what was trending with other organizations and polled what members were craving," said Allison Lee, ACA Parties Co-Chair. "We also wanted to make sure there were opportunities for everyone to participate no matter what their comfort level was at that time. Our most successful parties were Sip + Styled – 'Girls Night Out' and La Noche Buena – 'Date Night-In.'" Lee said tickets to these two virtual parties sold out.

When ACA Merchandise Chair Mary Quin Moore began working on fun buys for Felicidad, she had no idea how useful the bandana would become in light of state and local mask mandates.

"Bandanas were an item we picked early on before we had our apparel settled," Moore said. "At the time, our community was just starting to worry more seriously about what might happen with COVID-19 down the road, but we still didn't know how long this would go on—there was no mask mandate. We liked that bandanas came at a good price point, were festive, and versatile for use as impromptu masks if needed. My team and I talked about actual masks a few times, but we ultimately decided they weren't right for our line-up."


Following the success of 2020's virtual ACA, Moore said all but three items of merchandise— one extra small women's teal logo tee and two candles—were left unsold. League members can find them in the online merchandise store, and nonmembers may email acamerchandise@jlaustin.org to purchase these items on sale.

Moore created the Felicidad logo and enjoyed employing it in all the merchandise the committee put together.

This year's Felicidad theme represented the Texas holidays so well that many pieces of ACA décor found a home with two well-known Texans who, like JLA, have made service to their community a priority.

"Each year, Texas First Lady Cecilia Abbott decorates the Conservatory in the Texas Governor's Mansion with the South Texas flavor with which she grew up," Walling explained. "This year, the Governor's Mansion purchased a variety of Felicidad décor, with proceeds directly benefiting the community. I'm honored to have a piece of Felicidad live on at the Texas Governor's Mansion!"

If you didn't get a chance to participate in Felicidad, this year's virtual version of ACA, and would still like to support the Junior League of Austin and all of our community programs, please consider donating online here.

About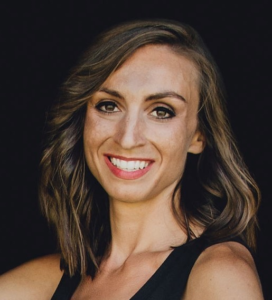 the author: Jillian Bliss started her adventure with the Junior League of Austin as a provisional member in 2017, and has since served her community in placements with Girls Empowerment Network and LeagueLines. She loves Texas history, her cat Rio, and eagerly awaits the season premiere of #RHOD on January 5. She definitely did not begin listening to Christmas music until this week and may or may not have put up her Christmas tree by the time this article goes to press.