Mueller Retailer Lilla & Beth Pivots to Stay Open During the Pandemic
A Junior League of Austin business spotlight.
When Megan Cooper, member of The Junior League of Austin and owner of Lilla & Beth, pictured the last weeks of her pregnancy, she pictured a calm and restful period for her to prepare to be a new mom. Megan had worked to build up Lilla & Beth's e-commerce and prepared her employees to take over in her absence. But all of that changed in March of 2020 when the COVID-19 pandemic made its way to Austin. As Megan puts it, "It was one of those 'if you want to hear God laugh, tell him your plans' situations for me personally."
Pivoting During the Pandemic
By mid-March, Megan had to make the agonizing decision to close the storefront, leading to a sharp drop in revenue and an inability to pay her employees. Instead of nesting and decorating a nursery for her little one, she found herself running her business single-handedly.
"I promoted free shipping and free Austin delivery to try to drive website sales," she said. "I was super pregnant and running all around Austin doing doorstep deliveries from around the corner in Mueller all the way out to the Lakeway area and everywhere in between."
Luckily, Megan's hard work paid off. Due to her determination and the support of the Austin community, Lilla & Beth was able to stay afloat and recently reopened its storefront with limited hours and curbside pick-up.
While the COVID-19 crisis has been a huge stress on all local retail and entertainment venues, Megan is able to reflect on the lessons learned during this time.
"It's been an incredibly stressful and trying time to be a small business owner, but it's also been fascinating to watch businesses become so resilient and innovative in order to survive," Megan notes. "Trying to keep a business afloat during a global pandemic while pregnant/with a newborn is one of the toughest things I've ever had to deal with. There have been many sleepless nights and tears shed over the worry and stress of it all, but I know that I'll be able to look back on this experience and be stronger because of it."
How to Shop and Support Lilla & Beth
Lilla & Beth is located in Mueller Town Center on Aldrich Street. The boutique stocks a mix of women's apparel/accessories and gift items, described by Megan as "unique and special items from large national brands as well as small and local makers." Some examples of the wares you might find of Lilla & Beth's shelves are:
El Arroyo's Book of Signs — Large: $25/Mini: $15
The Tex-Mex restaurant's famous marquee sign, whose black letters tell a new joke to passing motorists each day, is featured in "El Arroyo's Book of Signs."
"XO" Quote Mugs (8 variations) — $16.95
These sweet mugs, each featuring a whimsical inspirational message from someone famous, are sure to add a little joy to your morning coffee.
Coral Tank + Skirt Set — Tank: $39.95, Skirt: $56.95
The perfect pair to stay cute and cool this summer!

You can shop Lilla & Beth online at www.shoplillabeth.com with nationwide shipping and curbside pickup options, or visit them in store 12–4 p.m., Thursday–Sunday.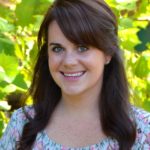 About the Writer: Haley Behr has been a member of the Junior League of Austin since 2018. She teaches middle school at a local private school, and remains busy chasing after her one-year-old daughter. She was born and raised in Austin, Texas.