Get to Know The Junior League of Austin's Mary Henderson
A Junior League of Austin sustainer spotlight.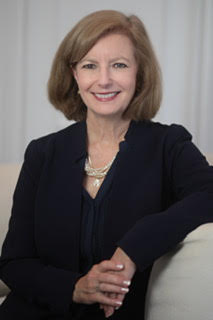 Recognition of an A Christmas Affair (ACA) tote bag that carried my lunch for the day was how I got to meet Mary Henderson. At the time, we both worked at the same large government agency and were both headed into the office one morning. Mary noticed my tote bag, sparking a conversation in the garage elevator about ACA. We bonded over being members of The Junior League of Austin (JLA), and Mary was gracious enough to spend some time with me later and chat about her experience in the League.
Mary is a Sustainer who has participated in a variety of placements. From writing for Capitalines to serving as the Sustaining Advisor for the Diversity, Equity & Inclusion Committee, Mary has committed much of her time to JLA and the community. When asked about what encouraged her to join a Junior League chapter, Mary emphasized a commitment to the community and specifically, the ability to provide resources to the community. Seeing the difference JLA has made, along with getting to know other women in the community, has been a continuing reward in her membership with the League.
We chatted about several placements that Mary held, with her favorite placement being Capitalines. During her time as a writer, she wrote about challenges that members had overcome, such as  eating disorders. She also wrote about ways that JLA members volunteered in the community. Like many of us, Mary has taken advantage of the training aspect of the League and participated in placements that encouraged her to grow. For example, one of her placements was located at the Zilker Botanical Garden. JLA members were tasked with coming up with a creative backdrop for the mobile learning center. As the Chair, she was in charge of coordinating everyone's schedules, which proved to be a challenging task. This opportunity allowed Mary to learn new skills and tackle a placement that she ultimately ended up enjoying, even if initially she felt out of her element. Her time at JLA also brought exciting and memorable opportunities, such as meeting Lady Bird Johnson.
The Junior League of Austin has been rewarding for Mary in so many ways — from participating in her placements to allowing her to share traditions with her family, such as enjoying ACA with her daughter. JLA connected her with people throughout the community and helped form friendships. From her experience with JLA and the impact the League has made, Mary provided me with a piece of wisdom that she would like to share with all other members: "Don't be afraid of any new opportunity presented in the League. It's important to get outside your comfort zone, as you never know just who you will meet and how it will expand your horizons." And maybe if you're as lucky as I was, you'll run into another Junior League member in an elevator on the way to work.
Special thank you to Mary Henderson for chatting with me about her experience in The Junior League of Austin.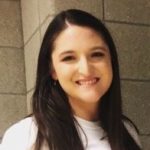 About the Writer: Mandy Romenesko is in her third year with The Junior League of Austin. Her favorite volunteer activity is Food In Tummies (FIT). In her spare time, she can be found listening to true crime podcasts, spending time with her two rescue dogs, and watching reality TV.